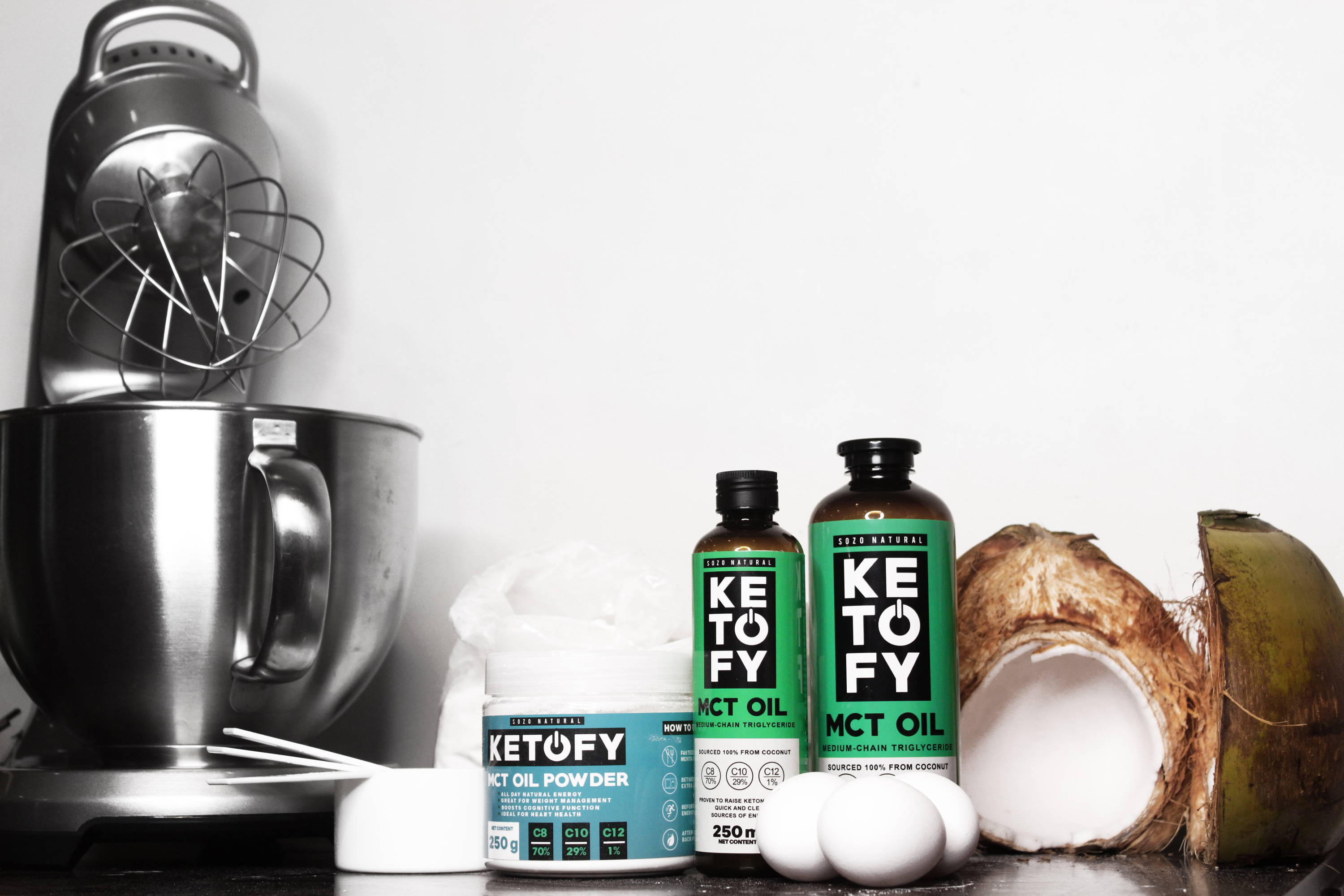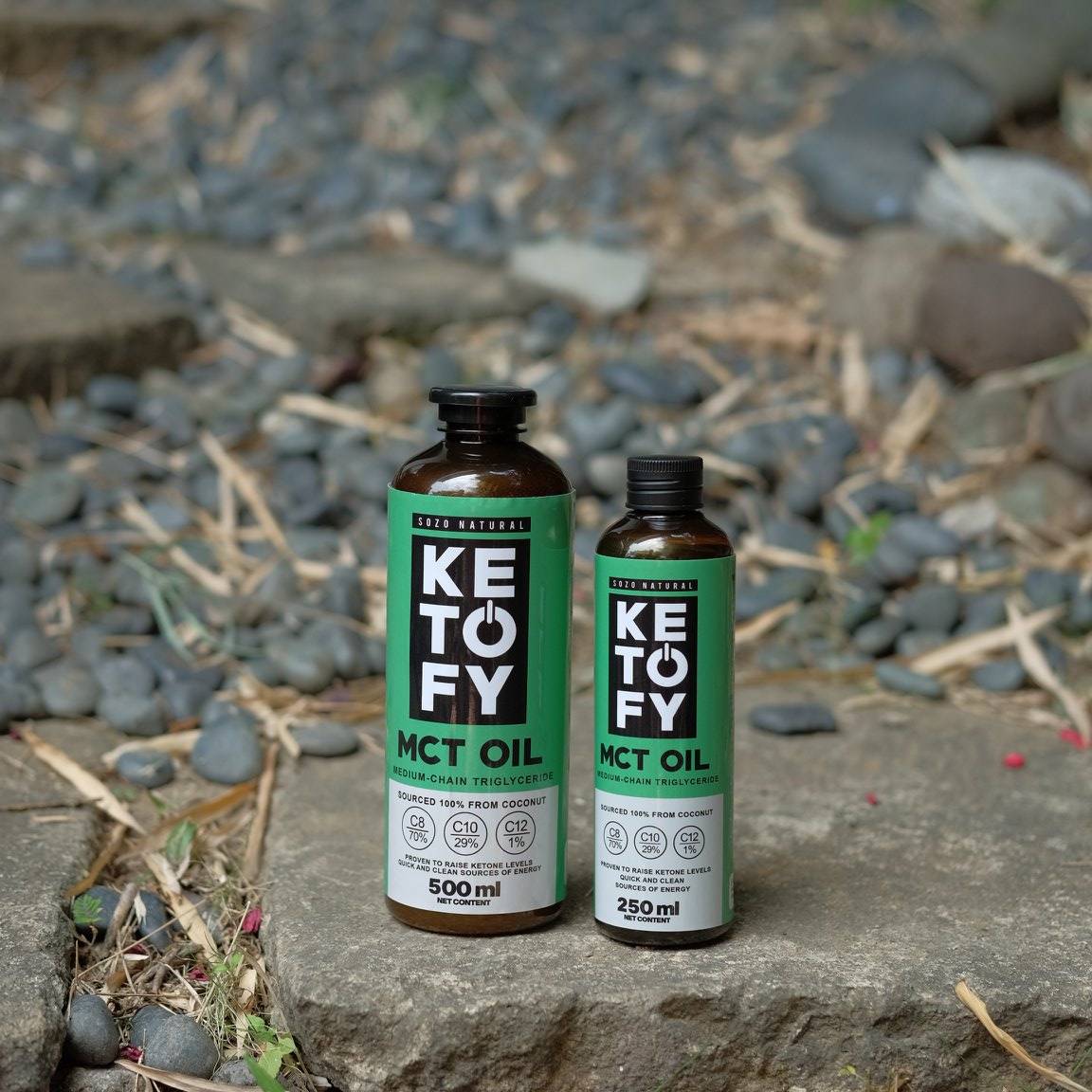 What is mct oil?
MCT Oil or medium-chain triglyceride oils came from 100% pure coconut oil. This, in purified form – raises fat-burning, brain-fueling molecules in your body called ketones.
It also enhances endurance by priming the body's energy production. MCTs promote the burning of calories and are much less prone to being stored as fat in the body.
WHAT MAKES KETOFY MCT OIL DIFFERENT?
Our MCT Oil is composed composed of the purest & finest MCT chains that are classified under premium quality oils - C8 & C10.
---
70% C8
Caprylic Acid
Ultimate energy & brain booster
Increases ketone levels approximately 3x more than other fatty acids
30% C10
Capric Acid
Immunity Booster
Has potent antiviral and antimicrobial properties that help combat viruses, bacteria and yeast
"Amazing product! MCT Oil really helped boost my energy without the crash."
- Kelvin, QC
"love ADDING THIS TO MY COFFEE & SHAKES!"
- ANGELA, MAKATI
"MCT SACHET IS MY FAVORITE! IT'S LIKE ENERGY ON-THE-GO. I CAN BRING IT ANYWHERE, ANYTIME!"
- ROCHELLE, CABANATUAN

"Purchased back in August.
Been taking half a scoop every day, and my knees have never been better!
Energy is always up. I love it!
Dissolves thoroughly in my tea in the morning, and makes me feel full, so that I don't eat for another 2 hours.
Great for weight loss too!"
- Annie, Paranaque
"This is a great product! I use it every day in my coffee! No taste and pours well unlike I had with another product!"
-Kathryn, Cebu
"Great product and super fast delivery. The bottle was wrapped in several layers of bubble wrap to ensure safe delivery. Very impressed."
- Jannette, Pasig