Shirataki Noodles, also known as miracle noodles, glucomannan, konjac or konnyaku noodles are low-carb, keto-friendly, thin, translucent & gelatinous Japanese noodles made from the konjac yam.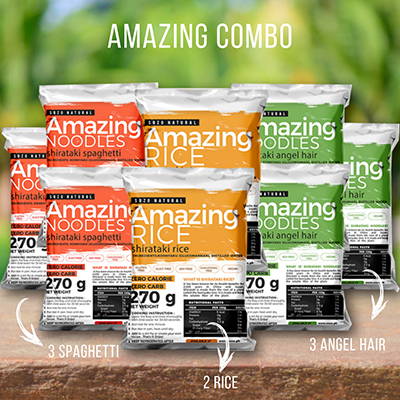 It's 97% water and 3% fiber with traces of protein, fat, and calcium – meaning Shirataki is a guilt-free pasta replacement since it has zero calories and almost zero carb.
Glucomannan is a sugar made from the root of the konjac plant that has been used for centuries in traditional Japanese cooking as a thickener or gelling agent. It's so renowned in Japan that it even has its own nickname—"the broom of the intestines"—which gives you a pretty good idea of how it works. Above all, for just a few calories, glucomannan creates a sense of fullness by absorbing water and expanding to form a bulky fiber in your stomach.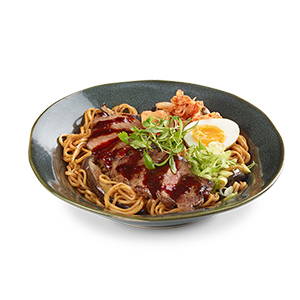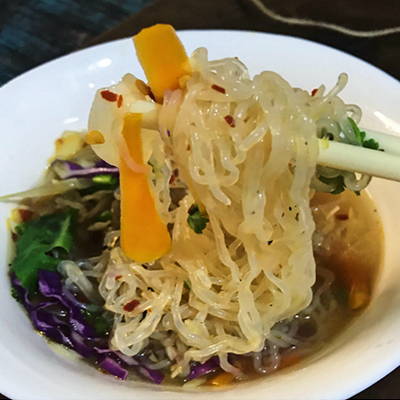 SAY GOODBYE TO YOUR REGULAR RICE & NOODLES
Say hello to gluten-free, paleo-friendly and keto-approved noodles.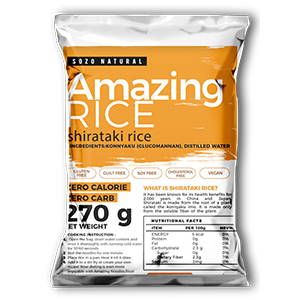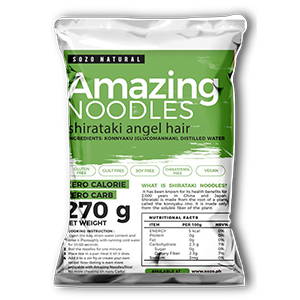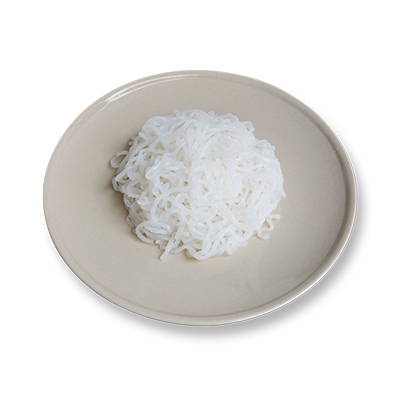 Cooking Instruction/ Shirataki Preparation
1. Drain the noodles – discard all the water. Place the noodles in a large sieve and wash well under running water.
2. Transfer into a pot with boiling water and cook for 2-3 minutes. This step is important for removing the unpleasant odor.
3. Drain the noodles and place on a hot pan without any grease or liquids. Fry over a medium-high heat for about 10 minutes. There will be a lot of steam and that's what you want to achieve – remove as much water as possible without drying them out. If they become too dry, they will significantly reduce in size. Using tongs, you'll need to turn the noodles to avoid that. This step is important for their texture..